We are a group of people who are passionate about the area of San Francisco called Western SoMa. Whether you live here, work here, or just passing through – the group is open to all. 
Western SoMa is the area bounded by 6th Street and 13th Street, Mission Street and Bryant Street.
Western SoMa is home to much nightlife and business – including San Francisco's only after-hours club and multiple Michelin star restaurants – retail, commercial and light industry. Several schools are located here, as well as many of San Francisco's historic residential enclave districts. It is an area defined by the diversity of uses that make it up.
The SoMa Pilipinas Filipino Cultural Heritage District was established in 2016. In 2018, SoMa was designated the Leather and LGBTQ Cultural District. It is also home to the world-famous Folsom Street Fair. 
SoMa is a major economic engine for the city, and is doing the most of any neighborhood to address the housing crisis. In the past 10 years SoMa has added 48% of all new housing units in San Francisco, greatly outpacing the other 14 districts. The area continues to grow and develop rapidly.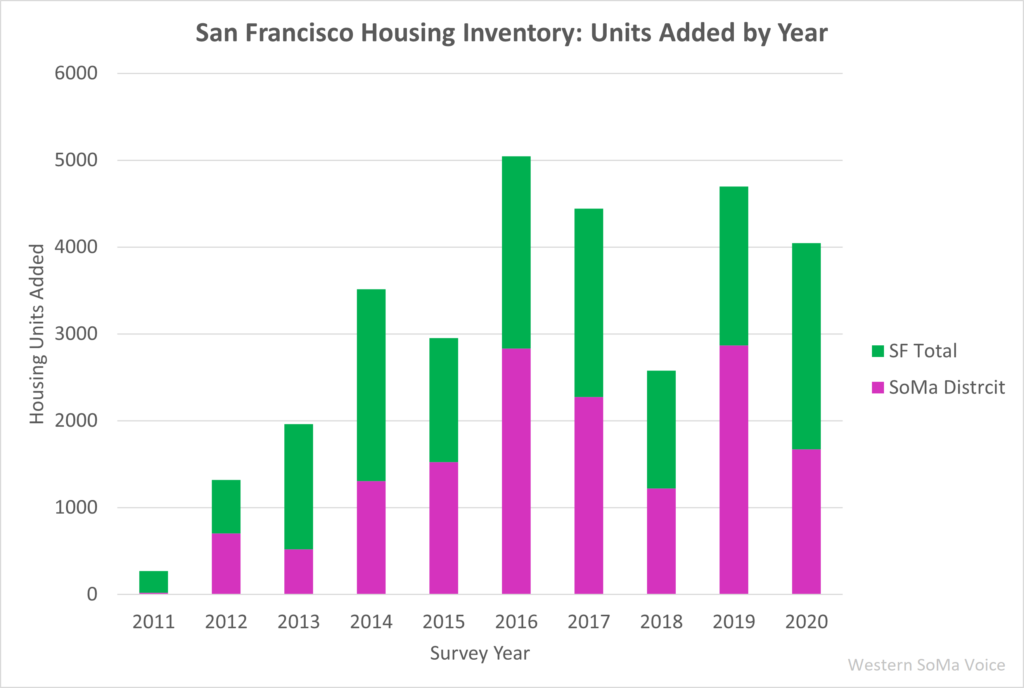 Source: San Francisco Planning Department, Housing Inventory annual reports